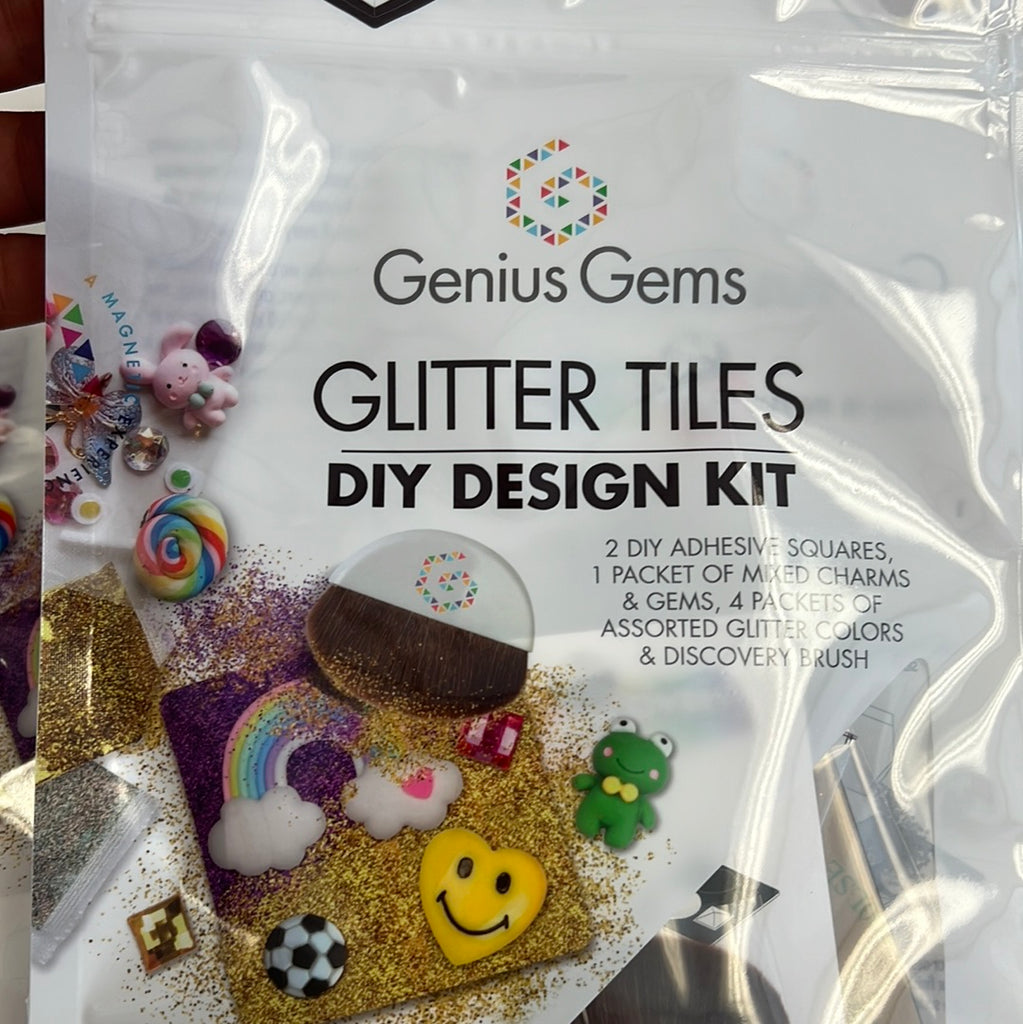 Genius Gems Glitter Tiles DIY Design Kit
$19.99
Genius Gems™ Glitter Tiles are the ultimate accessory for magnetic tiles, taking your child's creations and imagination to the next level. The perfect gift for anyone who loves magnetic tiles! Each pack contains 2 adhesive squares, 1 packet of mixed charms and gems, 4 packets of assorted glitter colors, and a discovery brush. 
Genius Gems™ Glitter Tiles are ferro-magnetic, so they stick to magnets, but are not themselves magnetic.
Our Glitter Tiles stick to all brands of magnetic tiles, including Magna-Tiles®, PicassoTiles®, Playmags®, and more. Magnetic tiles sold separately.
Our Founder and CEO is both a leader in children's STEM education and a mom of three. She is deeply passionate that hands-on learning is a critical part of development at every age.
Warning: For ages 4 and up. Independently Safety Tested.
Designed with love in the USA. Made in China.
NOW AVAILABLE ON AMAZON PRIME!