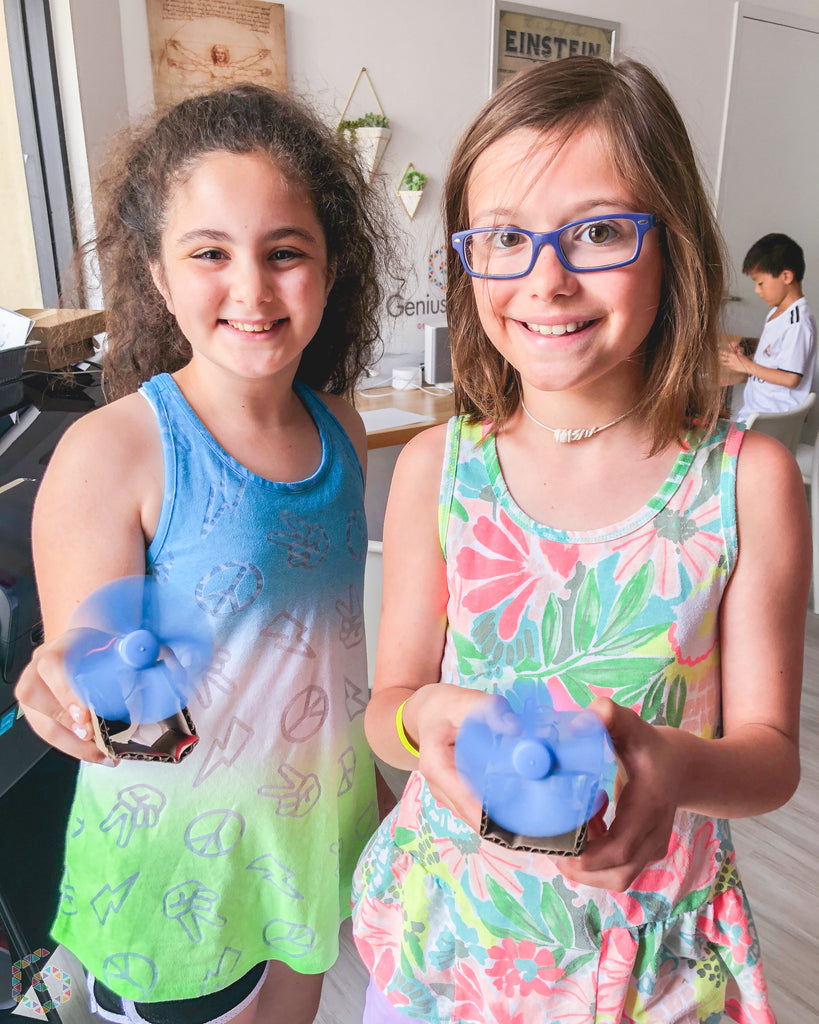 Week 1: Engineering and Maker Camp (Summer 2023 - Millburn)
$325.00
Welcome to Engineering and Maker camp with 3D printing! Campers will design, engineer and code their own projects. Campers will think and design like an engineer by exploring a number of hands-on technologies such as littleBits, Microbit and Tinkercad. Campers will code sensors using block-based coding, they will build their own motorized projects using batteries, motors and wires, and they will design their own customized light-up projects using LEDs. We will learn about 3D printers and how they work, and campers will get to print their own project.
This camp will run from June 19-23. 
All camps will be offered as either a morning session (9-11:30 AM) or an afternoon session (12:15-2:45 PM). Sign up for one or the other. The sessions will be very similar, so we recommend choosing one time slot. The cost is $325 per 1/2 day session, per camper per week. For the morning session, we are also offering an early drop off option (8:30 AM) for $50 for the week. For the afternoon session, stay until 4 PM for an additional $75 for the week. 
Please Note: Some schools may still be in session during this week. Please check your child's school calendar before registering.